2020 is almost here – is commercial real estate part of your growth strategy?
Financial advisors and brokers alike have been keeping a close eye on the economic indicators to determine what the next few years may bring – including a possible recession. Though some economic indicators are slowing down, the United States' economy will likely continue with its expansion through next year even during the 2020 election year. This strength will provide the foundation needed to keep pushing the commercial real estate market along, including in the Colorado market. This market view is confirmed by a Deloitte survey of brokers, building owners and investors where 15% said they were very optimistic about the outlook of the commercial real estate industry over the next 18 months and 61% were somewhat optimistic.

The Denver Market
Fortunately for investors in the Denver market looking for commercial real estate, the market is active and there are new commercial developments being built across the state, especially in the office, retail and mixed used arenas.

Is it Better to Lease or to Buy During the 2020 Election Year?
Buying commercial real estate is a great way to build wealth, add value to your company, gain revenue streams through rental income and appreciation, and control your company's finances and operations. However, speaking with your commercial real estate agent is the best way to determine a plan of action customized to your business moving forward.

Industrial Remains Steady
In 2019 there was some slowing in the industrial market. With the coming election year, Denver is expected to see some degree of moderation in pricing in the industrial sector in 2020. However, though there may be a minute slowdown in acquisitions, the volume of speculative construction has reached record highs. In late 2018, early 2019, the under construction industrial properties eclipsed 3M square feet. With Hemp and Cannabis as some of the top industries in Colorado, the demand for industrial space is still strong. There is also the growth of the e-commerce sector to consider which will build demand for warehousing.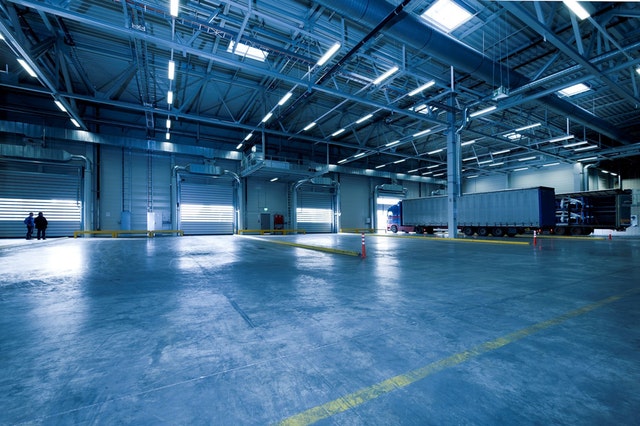 The New Face of Retail
Retail has been historically stronger in Denver than many cities and the demand for retail space to lease is very high. There is also a big trend across the US of multi-purpose retail spaces that don't limit themselves to only shopping, but bring in restaurants, activity based businesses and build a full customer experience. Denver is no different and we can expect more and more of this type of retail venue popping up like the Stanley Marketplace, the Source Hotel, and the Broadway Market.
Election Year Uncertainty
A presidential election impacts most industries across the board. Generally, this is because there's a lot of uncertainty of what is to come, regardless of party affiliation, the political impact of an election simply can't be charted. The result of this is that investors take a "wait and see" approach to help ensure they're making the right decisions when it comes to commercial real estate industry investments and really all other investments.

Do Political Parties Affect the Commercial Real Estate Market Differently?
A specific political party does not have an impact on commercial real estate for worse or for better, it is an election year as a whole that can have an impact on the economy and the rate at which investments occor. Typically, the market slows as buyers and sellers wait to see how policies impact different market sectors.

Changing Cap Rates
A cap rate is a metric commercial real estate investors use to determine what they can expect from their return on investment. A high cap rate translates to a better investment than a lower cap rate. An election year can have an impact on interest rates which can have a trickle down effect on cap rates. However, working with a commercial real estate broker can help you identify the best investment opportunities given the market and wil help you weigh the pros and cons of varying commercial opportutinities.

Tax Implications
After a presidential election there can be changes and updates to tax laws as they relate to credits, deductions and liabilities. New deductions could be implemented, making a commercial real estate purchase an even better investment option in Denver. But business owners may have to take the aforementioned "wait and see" approach to learn of specific changes. The best way to navigate a commercial real estate invesment and its tax implications is to work with your commercial broker and wealth manager to identify opportunities for tax mitigation in advance of an investment.

Looking to The Future of CRE
The Colorado market continues to be a destination for large corporations and starting a business. The activitity and sheer number of resources available to business owners from incubators and investors to small business development centers will help Colorado to remain an active commercial market for years to come. This activity isn't even relegated to one sector, it's across the Office, Retail, Industrial and other sectors.

Conclusion
If you're looking to make an investment in commercial real estate as a buyer in the 2020 election year, financing rates are still favorable making this a wise investment. Denver business owners looking to lease real estate will have the unique opportunity of a higher volume of business sellers coming to market with space opportunities that have been occupied for many years. Selling a building is a great way to cash out on your investment in 2020 to realocate that cash flow into new opportunities. A 1031 exchange could even provide support to limit tax exposure for owners worries about capital gains taxes. The best way to navigate the active Colorado commercial real estate market is always going to start with a conversation with your commercial broker to explore the opportunities available to you in 2020.

Call Transworld Commercial Real Estate to speak with one of our expert commercial brokers about next steps.

Rachael Holstein is the Marketing Manager for Transworld Commercial Real Estate, a full service commercial real estate firm in Denver, Colorado. Her work experience has been largely focused on business development and marketing in business brokerage, finance, architecture, property management, and information technology. A long time resident of Cleveland, Ohio, she attained her undergrad from John Carroll University and her Master's Degree from Cleveland State University. In 2013, she relocated to Denver with her husband, Joe, and her furry companions to explore the mile high lifestyle! Visit transworldcre.com for more information.