Buyer Purchase Representation

Buy Commercial Real Estate
Transworld Commercial Real Estate has in-depth experience working with business owners and investors buying commercial real estate. Our background in buyer representation has been honed over decades representing commercial property buyers running out of space and looking to negotiate the best commercial purchase that fits their location requirements.
Transworld has all the advanced research tools and access to property listings to help business owners with acquisitions, relocations, and all things site-search related.
Whether you're a business owner looking to purchase office, industrial, industrial flex, or retail commercial real estate, we have the skills and experience to help you buy property for your business.
What is a Buyer Representative?
A buyer representative or buyer agent is a licensed real estate agent and advisor to the buyer in a commercial property transaction and advocates on their behalf during negotiations to purchase a building or condo in their local market.
What Are the Benefits of Working with a Transworld Buyer Agent?
Free Service. Our buyer agency service is free and all broker fees are paid by the property owner or building seller.
Unconflicted Service. Our buyer representatives only work for you, so we can and will show you any property listing on the market and don't favor certain properties or work for 'behind the scenes' kickbacks. Our advice will always be geared towards helping you navigate a beneficial property purchase for your small business.
Negotiation Experts. In today's crowded real estate market we'll provide you with cost comparisons, occupancy costs, operational costs, cap rates, and incentivized negotiations to help you achieve the best deal possible at the closing table.
Professional Network Access. Whether this is your first building purchase or one of many, you can never have too many quality professionals at the ready. Our commercial agents will make sure you have advice from the right professionals at the right time from architects, to general contractors, to lenders and commercial real estate attorneys.
The Buyer Package. Our services help you stand out in the market as we work with you on a professional and streamlined approach to securing a purchase. Our agents will help you put together a buyer package that will help sell you as a strong buyer in the area.
Ready to meet with a buyer agent? Give us a call today.
Speak with a specialist about your commercial lease, sale or purchase today!
Who Pays a Buyer's Agent's Fees?
A buyer agent or buyer representative's services are free to the client as the broker's fees are paid by the building owner selling their property.
Choosing to work with a commercial real estate agent on a building purchase is the best way to achieve your property goals and peace of mind during the acquisition process.
How Do I Buy Commercial Real Estate in my Area?
Set Your Purchase Budget: The best place to start is identifying how much capital you can contribute to a down payment, and what you are willing to commit toward the full purchase price in financing. Your agent will help you understand how much you can afford including your loan's principal payments, interest, property insurance, and operational costs. 


Arrange Your Financing: Before searching for property, you should begin talking to lenders to find out what interest rates you qualify for, an estimate of closing costs and to get pre-qualified for a loan. A good commercial agent can recommend finance partners to start this process.


Broker Engagement & Location Analysis: Set a meeting with your commercial real estate agent. During this meeting they will outline the purchase process, share a definition of working relationships, and depending on your purchase goals, you may execute an exclusive buyer agency agreement. At this time you can discuss the details of your purchase including property type, business use, locations and other criteria you're looking for in your site selection.


List of Properties & Showings: Transworld will perform detailed analyses of each site opportunity available on the market so they can present demographic details, traffic counts, market data, trade areas, and a cost-benefit analysis to the client. This will ensure a true cost analysis of buying a particular property. Once you have settled on viable properties, your commercial broker will set up showings to view each location and walk you through the space.


Submit a Letter of Intent & Negotiations: Once a property has been identified, you will begin the negotiation process by submitting a letter of intent (LOI). The LOI allows the buying and selling parties to structure the transaction prior to developing the final purchase contract and working with an attorney.


Due Diligence: Due diligence is customized to each property but always includes an environmental study, inspections, zoning verification, city and county regulation verifications, title review, and an appraisal of the property's value.


Closing: Your agent will help you manage the closing timeline so that your purchase stays on track. They will work in concert with the seller's agent, the settlement officer, title officer, financing and others to reach a successful closing. You will provide required funds to the professional handling escrow, and execute the loan and closing documents.
Where Can I Find Commercial Real Estate for Sale?
The best place to find commercial buildings for sale is to review commercial listing sites like CoStar, LoopNet, 42Floors, Crexi, or CommercialCafe and to work in concert with your commercial real estate agent who will have access to property listings that may never reach the market.
Transworld Commercial Real Estate also provides unique access to commercial real estate listings that are otherwise insulated from the market, through our partner, Transworld Business Advisors.
Learn how Transworld Commercial Real Estate can help you buy commercial property by scheduling a consultation with a commercial real estate agent.
With a Commercial real estate agent.
Buyer Agents You Can Trust as a Business Partner
Transworld's buyer representatives will help you evaluate a commercial real estate investment to make sure you are making the best decision for your business. Our approach to supporting clients with the acquisition of commercial real estate stands out from other commercial brokerage firms, because we consider ourselves a partner in your business's success and act accordingly.
Contact us to learn more about buying special use, office, retail or industrial space in your area from the experts at Transworld Commercial Real Estate.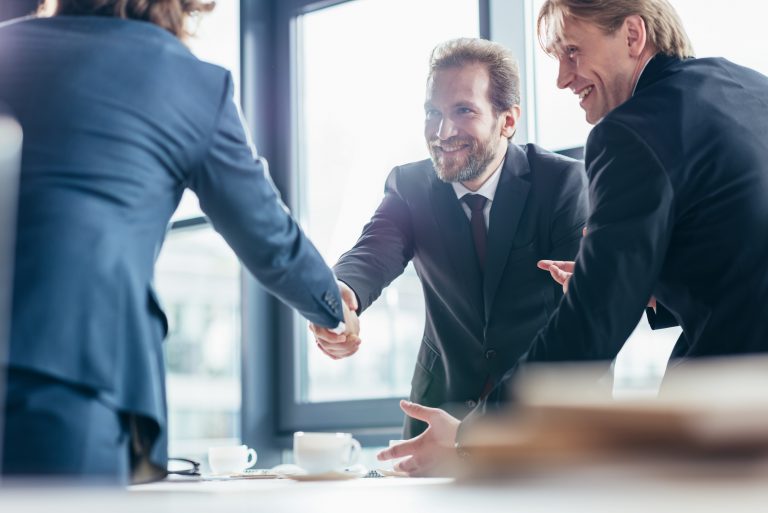 Our Buyer Agent Services Include:
Property Search & Research

Licensing & Permitting Due Diligence
Broker Pre-Qualify Properties
Schedule Site Tours
Tour Property & Follow Up

Draft Purchase Contract

Negotiate Terms
Move to Under Contract

Perform Due Diligence

Schedule Inspections
Deliver Earnest Money

Manage Key Dates & Deadlines

Manage Vendors and General Contractors
Licensing & Permitting

Close Transaction

Work with Title Agency, Lender & Seller to Close
Give us a call to see if we're a fit to work together.