Commercial Tenant Representation

Join Our Tenant Advocacy Program
New! For as little as $1,500 annually.
Transworld Commercial Real Estate has a strong focus on commercial tenant lease representation. With decades of commercial real estate experience representing tenants, we pride ourselves on being among the best in the nation. We have all the advanced research tools to help you with acquisitions, dispositions, relocations, and all things site-search related. Whether you are looking for tenant representation to lease office, industrial, industrial flex, or retail property, we have the skills and experience to help you lease space in your area.
What is a Tenant Representative?
A tenant representative is an advisor to a tenant in a commercial real estate transaction and acts on their behalf to negotiate favorable lease terms in negotiations with a landlord or property owner for a new lease or a lease renewal for their business. They are licensed real estate agents and are well versed in landlord tenant law.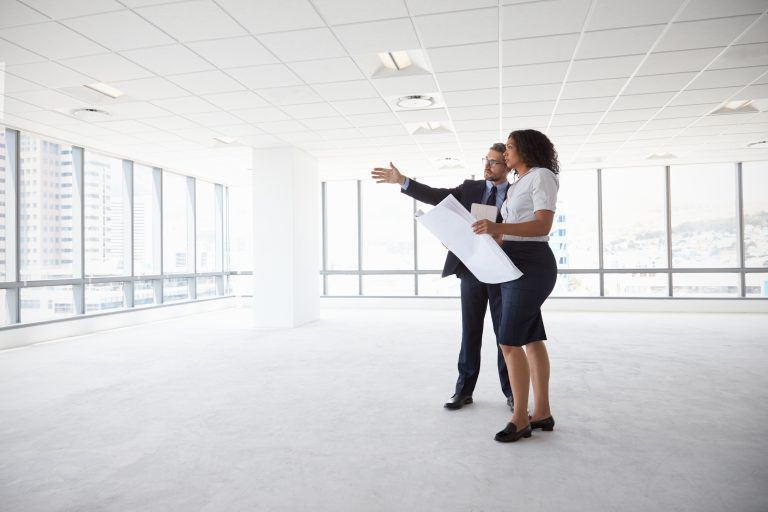 The Benefits of Working with our Tenant Agents:
Commissions Paid by The Landlord: Our commission fees are always paid by the Landlord making this a free service for the tenant.
No Conflict of Interest: Our tenant reps advocate for your needs exclusively in the marketplace and show you all commercial space options that may be a fit for you. This means we can take you to see any building or location, not just listings we represent and we'll provide completely unconflicted advice.
Leveraged Negotiations: With multiple commercial real estate options on the table we will provide cost comparisons and incentivized negotiations to arrive at the best deal possible between you and your landlord.
Strong Landlord Relationships:  We will act as an intermediary between you and the landlord. Real estate transactions and the negotiation process for favorable terms can be a challenging process. When working with our expert tenant agents, tenants can expect to have a positive relationship with their landlord because of our proven negotiation capabilities streamlining the whole process.
Stand Out in an Active Market: Our tenant representative services help you stand out in the market as we deliver a professional and streamlined approach to securing commercial space. Our commercial real estate agents will help you put together a tenant package that will help sell your viability as a strong tenant. This way, the landlords want you as their first choice over other interested parties.
Give us a call to start your commercial lease process today.
Speak with a specialist about your commercial lease, sale or purchase today!
The Different Types of Commercial Leases
Before signing a commercial lease it is important to understand the different types of leases.
Gross Lease. A gross lease is considered a full service lease, where the landlord is responsible for all operating costs except for phones and wifi. Tenants are then charged a load factor which is a percentage of common area maintenance costs.
Triple Net Lease. A triple net lease (NNN) gives the landlord a fixed cost, while the tenant pays a large portion of the building's operating expenses.
Modified Net Lease. A modified net lease is considered a compromise between a gross lease and a triple net lease, where often the tenant pays a base rent initially and a percentage of operating costs later on.
Percentage Lease. In a percentage lease the tenant pays a base rent fee and a percentage of their monthly sales volume.
How Do I Find Commercial Space to Lease?
Finding commercial properties to lease can be as simple as reviewing listings on your broker's website and other popular listing sites like CoStar. Using the complimentary services of a commercial real estate agent will also provide access to listings that may never hit the market. And when working with Transworld Commercial Real Estate, you gain access to commercial real estate listings that are otherwise insulated from the general market, through our partner, Transworld Business Advisors.
What Does it Cost to Hire a Tenant Representative?
Tenant representation services are free to business owners and tenants as the broker's fees are paid by the landlord in the commercial real estate transaction. There is really no reason not to work with a commercial agent when they can provide a high level of peace of mind during the leasing process at no cost.
Managing the Leasing Process
Our tenant reps utilize their network and market knowledge to locate the best properties for your specific situation including licensing and zoning due diligence.
Next, we'll schedule tours of each property so you can walk the properties you're interested in to get a feel for how your business could operate within each space. Once you've determined which property will best suit your needs, we'll negotiate favorable lease terms on your behalf and coordinate the transition and build-out process as needed.
Learn how Transworld Commercial Real Estate can help you lease commercial property by scheduling a consultation with a commercial real estate agent.
With a Commercial real estate agent.
Rest Assured with Transworld Commercial Real Estate Brokers
We'll make the whole process easy for you, by bringing to light everything you need to consider before committing to a lease. Our approach to tenant representation stands out from other commercial real estate firms, because we consider ourselves a partner in your business's success.
Contact us to learn more about leasing office, retail and industrial space from the experts at Transworld Commercial Real Estate.
Our Tenant Representation Services Include:
Property Search & Research

Licensing & Permitting Due Diligence
Broker Pre-Qualify Properties



Schedule Site Tours

Tour Property & Follow Up



Prepare and Submit Letters of Intent (LOI) or Requests For Proposals (RFP)

Negotiate the Key Business and Economic Terms



Negotiate Lease

Lease Coordination & Delivery



Transition to Construction

Coordinate & Manage All Parties
Give us a call to see if we're a fit to work together.