Terms to Consider When you Negotiate a Commercial Lease
If it is time for your lease renewal or you are embarking on the exciting journey of finding commercial space for your small business, arming yourself with knowledge about the negotiation process is a great way to prepare. Keeping your eyes open to all lease terms will make sure you position you and your business positively for the future.

The following lease terms are good to keep top of mind during the lease negotiation process, but a conversation with a commercial broker is the best way to understand your release as it relates to your specific situation.

Lease Length.
For a small business, generally a lease includes terms for the initial lease of 1-5 years as well as renewal options should you decide to stay in the space. If your business depends on the businesses location for success, than securing a longer term lease is a good option to negotiate. If you're unsure of the location, or are thinking of fast expansion, than a lease that only lasts 1-2 years will allow you to move on when you're ready.

Rental Rates.
Be prepared when you come to the negotiation table with an understanding of what fair rental rates for leases in your area are. This will go a long way in helping you to negotiate an affordable lease rate. Another part of the rental rate to keep in mind are the rate increases year over year. Of course, it is fair for rent to increase, but putting in place caps may be important to keeping your lease affordable in the long run.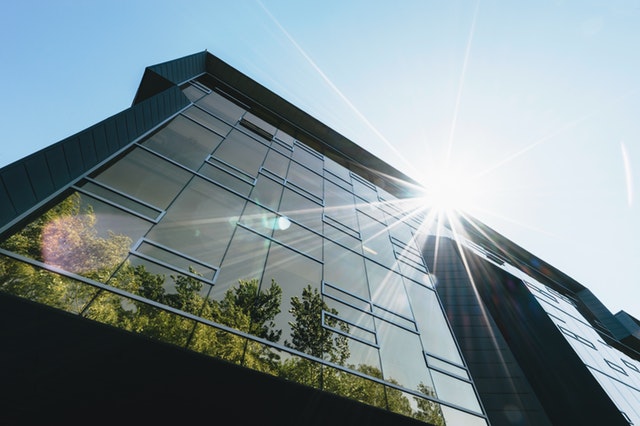 Hidden Terms.
Not all leases are alike, some are gross leases where the landlord is responsible for maintenance and upkeep. There are also net leases, where the tenant is responsible for additional costs to cover maintenance or upkeep. Additional costs can add up, so this is a great opportunity to put caps in place between you and the landlord and to make sure all possible expenses are specifically outlined in the lease contract.

Termination Clauses.
Finally, while not the most positive term to discuss, it is always better to be prepared in case of default on your lease. One way to protect yourself as a tenant, is to negotiate a length of time to resolve the default prior to eviction. This will give a tenant some amount of runway before their business takes a hit.

Negotiate a Commercial Lease.
Commercial leases are complex contracts, and should be read from start to finish prior to execution to ensure there can be no surprises down the road that will affect your ability to conduct business. Thankfully, our tenant representation services are always free, and we would gladly support you through the negotiation process whether you're just starting your property search or it is time for your lease renewal. To speak with a Transworld Commercial Real Estate broker, give us a call at 720-574-2953 or visit transworldcre.com.

Rachael Holstein is the Marketing Manager for Transworld Commercial Real Estate, a full service commercial real estate firm in Denver, Colorado. Her work experience has been largely focused on business development and marketing in business brokerage, finance, architecture, property management, and information technology. A long time resident of Cleveland, Ohio, she attained her undergrad from John Carroll University and her Master's Degree from Cleveland State University. In 2013, she relocated to Denver with her husband, Joe, and her furry companions to explore the mile high lifestyle! Visit transworldcre.com for more information.