The Commercial Minute Blog – May 26, 2023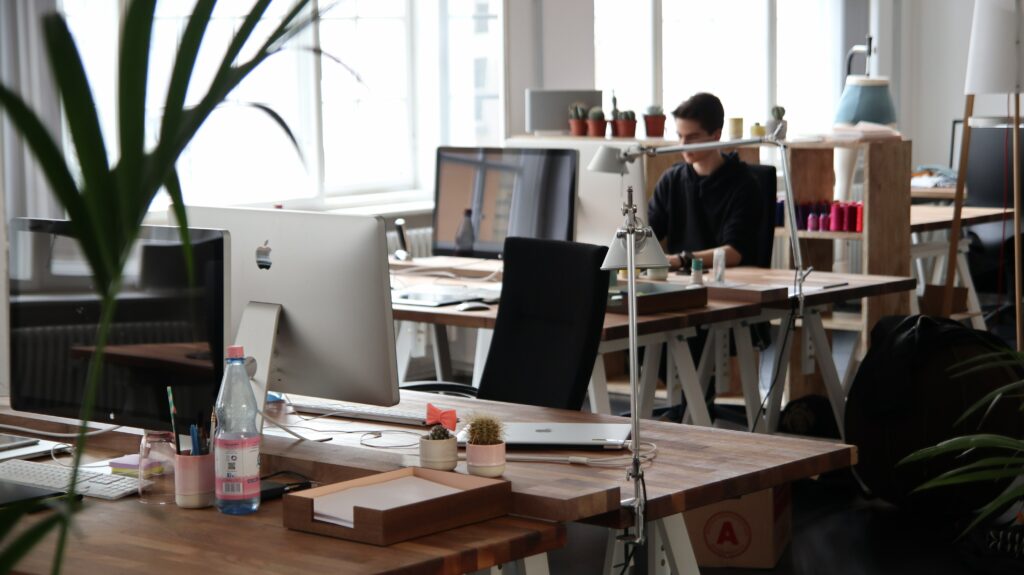 In recent years, co-working spaces have taken the business world by storm. 
Once considered an alternative for freelancers and small startups, big corporations and established businesses are now jumping on the co-working bandwagon. 
The trend of working from home or remotely has paved the way for co-working spaces' rapid growth, and they're transforming the commercial real estate landscape. 
So, today let's take a deeper look into what co-working spaces are and why they're here to stay.
What is Co-Working?
Co-working is the new kid on the block rocking the professional world. It's the modern-day version of the age-old open-floor plan, a hybrid of socializing, networking, and working. 
Unlike traditional office spaces, co-working spaces offer everything from private cabins to cozy couches, ensuring your work environment is as comfortable as your home. It's a win-win situation because you can work on your terms while surrounded by like-minded people and thus have motivation and support at every step. 
So, why is co-working trending now? Well, it's simple. As the world gets smaller and our lives grow busier, co-working provides a way to connect with professionals across different fields while being productive and not to mention getting in some fun amidst the grind. 
So sharpen those pencils and grab a coffee because co-working is here to stay.
Benefits
Co-working spaces have been a godsend for entrepreneurs, small business owners, and freelancers tired of working alone in their pajamas. 
Not only do these spaces provide much-needed social interaction, but they also offer a wealth of opportunities for collaboration and networking. Gone are the days of battling for a spot in the local coffee shop, only to be kicked out when your laptop battery dies. 
With co-working spaces, you'll have access to all the resources you need to get your work done, from high-speed internet and printers to conference rooms and kitchen facilities.
 Plus, if you ever need a break from the daily grind, you can always engage in some friendly banter with your co-workers or challenge them to a game of ping pong. Who said work has to be dull and uninspiring?
Fostering Innovation & Collaboration
If there's one thing every city needs, it's a thriving culture of innovation. 
Unfortunately, the classic cubicle office setup doesn't always lend itself to the energetic collaboration that drives breakthroughs. Enter co-working spaces. These trendy new office setups are the perfect antidote to stale, insular workplaces. 
Co-working spaces enable a new wave of out-of-the-box thinking by providing an environment that encourages people to share ideas, network, and experiment. 
Plus, let's be honest: who wouldn't love the opportunity to spend their workday in a space that looks more like a hipster coffee shop than a corporate boardroom? 
Collaborate, innovate, and enjoy a latte – all in a day's work at a co-working space!
Co-working & Commercial Real Estate
The real estate market is changing dramatically, and co-working spaces are part of this transformation. 
These innovative spaces are revolutionizing how we think about work, and the benefits of collaboration and community can't be ignored. Even better is how they are transforming the commercial real estate landscape. 
The traditional office spaces of the past are no longer suited for today's fast-paced business environment. Instead, co-working areas support collaboration and innovation and create a community among like-minded people. 
With the rise of co-working spaces, commercial real estate has become more accessible for small businesses, entrepreneurs, and freelancers who don't want to commit to long-term leases or expensive rental fees. It's a win-win situation for everyone involved, and we can't wait to see how the future of work continues to evolve.
Conclusion
Well, there you have it, folks! Co-working spaces have certainly come a long way since first becoming popular. 
So many great benefits come with co-working, such as fostering innovation and collaboration while also offering the much-needed social aspect of work environments. 
Every day the demand for co-working spaces continues to grow – changing how we look at commercial real estate and collaborate with fellow co-workers. 
So what's holding you back if you've been considering joining a co-working space for yourself or your business? 
Invest in the future of commerce and step out into the co-working world today! So contact one of our commercial real estate brokers now to see if a co-working space is just what you need! 
You won't regret it; this could be where your next big breakthrough takes place!
If you're looking for a commercial property to rent or lease, Transworld Commercial Real Estate's Commercial Tenant Representative service is a no-brainer. With their expertise, negotiating skills, and personalized service, they will help you find the perfect property for your business. Contact them today to get started!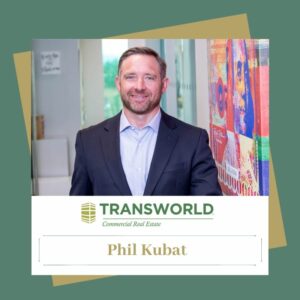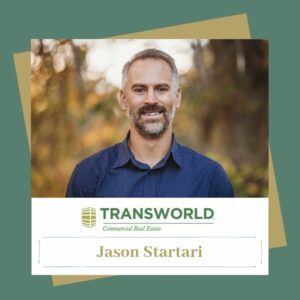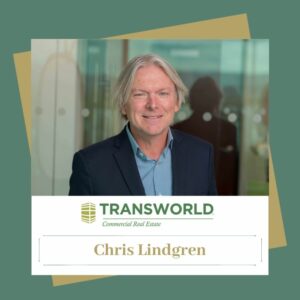 Transworld Commercial Real Estate provides national brokerage services to help clients purchase buildings, lease spaces, cash out commercial investments, conduct sale leasebacks, and assist with tenant advocacy services. View our current public Properties for Sale or lease. For more information on buying, selling, or leasing commercial real estate, contact either of the brokers involved in the transactions listed above. 
Transworld Commercial Real Estate (TCRE) provides holistic services for commercial real estate acquisitions & dispositions. Phil Kubat leads TCRE as Principal & Managing Broker, bringing with him more than 15 years of industry expertise in commercial real estate in Colorado and Nationally. Transworld CRE was established as a partnership between Phil and Jessica & Al Fialkovich, the Co-Founders of Transworld Business Advisors and experts in founding, building, and selling small businesses, allowing them to bring a truly holistic approach to their client services. This partnership focuses on providing a one stop shop for client needs including strategic representation for the lease, purchase, or sale of commercial real estate space as well as business exit and acquisition advisory services.