The Commercial Minute Blog – Nov. 20, 2023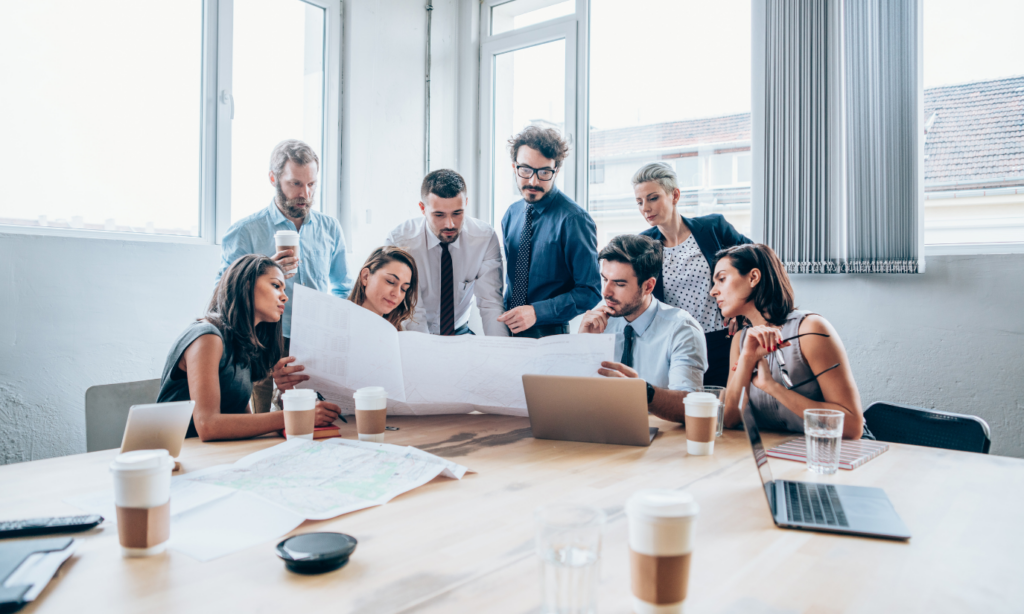 As November rolls in, it's not just the season of autumn leaves and cooler weather; it's also the time of year when we reflect on gratitude and the importance of giving back.
At Transworld Commercial Real Estate, community engagement is the heartbeat of our industry. We're dedicated to building solid and thriving communities while helping entrepreneurs, business owners, and franchise operators find their place in the commercial real estate landscape.
The Gratitude Connection
The link between community engagement and gratitude in business is a profound one. It's about recognizing the symbiotic relationship between commerce and community. As potential clients, you're not just looking for a place to conduct business; you're seeking a community where your enterprise can thrive.
Here's why community engagement should matter to you:
Creating a Vibrant Business Ecosystem
Thriving businesses are the cornerstone of any prosperous community. When commercial real estate professionals actively engage with the community, they help foster an environment where businesses can flourish. By choosing the right location, you're not just benefiting your enterprise. Still, you're contributing to the overall prosperity of the community.
Local Partnerships and Support
Community engagement opens doors to local partnerships and support networks. When you shop in a specific area, you're becoming a part of a larger community. Engaging with that community can provide valuable connections, resources, and support to fuel your business's success.
Enhancing Your Brand's Reputation
Entrepreneurs, business owners, and franchise operators recognize the importance of a positive brand image. Engaging with the local community and contributing to its betterment can significantly enhance your brand's reputation. This attracts customers and helps retain loyal clients who value your commitment to the community.
Our Commitment to Community Engagement
At Transworld Commercial Real Estate, we don't just sell or lease properties; we help you find your place in a thriving community. Here's how our commitment to community engagement benefits you:
Local Market Expertise
We're not just experts in commercial real estate but experts in the local communities we serve. We understand the nuances of different neighborhoods and can guide you to the right location for your business, considering factors like foot traffic, demographics, and community needs.
Connections and Networking
Our extensive network within the community can connect you with local businesses, organizations, and resources that are invaluable to your success. We go beyond the property transaction to ensure you have a robust support system.
Join Us in Building Stronger Communities
This November, as we celebrate gratitude in business, we invite you to consider the impact of your business on the community and vice versa. At Transworld Commercial Real Estate, we understand the intrinsic connection between the two. We are dedicated to helping you make a difference.
Our goal is not just to find you a property; it's to find you a community where your business can thrive and where you can contribute to its growth. By choosing us as your partner, you're not just making a business decision; you're deciding to invest in the heart of a community.
Contact An Expert Commercial Broker Today!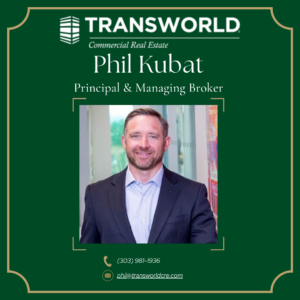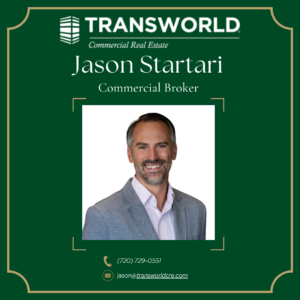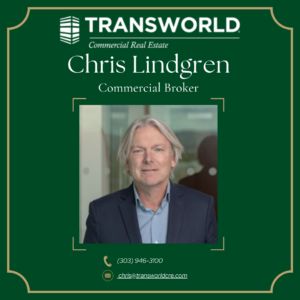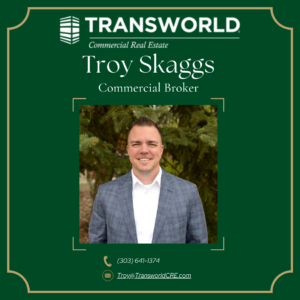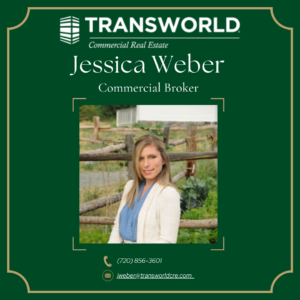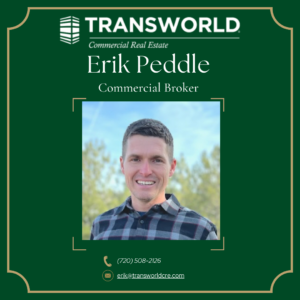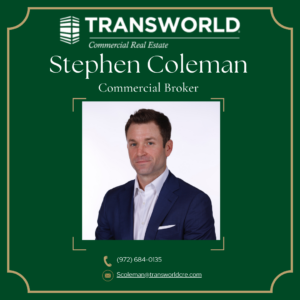 Transworld Commercial Real Estate provides national brokerage services to help clients purchase buildings, lease spaces, cash out commercial investments, conduct sale leasebacks, and assist with tenant advocacy services. View our current public Properties for Sale or lease. For more information on buying, selling, or leasing commercial real estate, contact either of the brokers involved in the transactions listed above. 
Transworld Commercial Real Estate (TCRE) provides holistic services for commercial real estate acquisitions & dispositions. Phil Kubat leads TCRE as Principal & Managing Broker, bringing with him more than 15 years of industry expertise in commercial real estate in Colorado and Nationally. Transworld CRE was established as a partnership between Phil and Jessica & Al Fialkovich, the Co-Founders of Transworld Business Advisors and experts in founding, building, and selling small businesses, allowing them to bring a truly holistic approach to their client services. This partnership focuses on providing a one stop shop for client needs including strategic representation for the lease, purchase, or sale of commercial real estate space as well as business exit and acquisition advisory services.