The Commercial Minute Blog – Nov. 1, 2023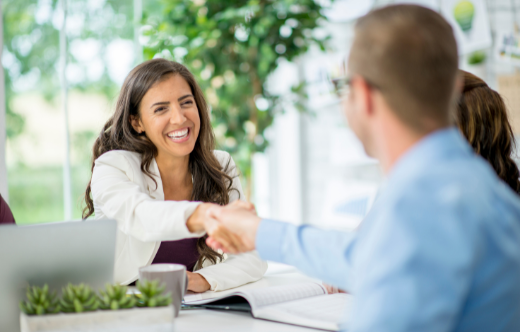 In the fast-paced world of commercial real estate, where transactions and deals are the industry's heartbeat, it's easy to focus solely on the bottom line. While financial success is undoubtedly significant, it's equally crucial to recognize the power of thankfulness and how it can help build strong, enduring business relationships. 
As November arrives, a month traditionally associated with gratitude, we explore the role of appreciation in fostering lasting partnerships within the commercial real estate sector.
A Culture of Gratitude
At Transworld Commercial Real Estate, we understand that every transaction is built on relationships. From clients and tenants to partners and colleagues, the people involved are at the heart of what we do. Cultivating a culture of gratitude within our organization has proven to be an essential ingredient for success.
When we express thankfulness and appreciation, we're not merely going through the motions of politeness; we're strengthening the bonds that drive our business forward. Building a culture of gratitude is not about giving thanks once a year; it's about incorporating thankfulness into our daily operations.
The Impact on Relationships
Gratitude is a powerful tool for relationship-building in commercial real estate. Here's how it works:
Clients and partners are more likely to trust your judgment and expertise when they feel appreciated. Trust forms the foundation of any successful relationship in this industry. Trusting relationships lead to loyalty, resulting in long-term collaborations and repeat business.

Expressing gratitude opens the lines of communication. It encourages transparency, honesty, and a willingness to work through challenges. When everyone involved in a deal feels valued, they are more likely to communicate openly, leading to smoother transactions.

Word-of-mouth is a potent force in the world of commercial real estate. When you approach your business with a sense of thankfulness, your reputation as a trustworthy and caring partner grows. This reputation can attract new clients and collaborators, enhancing your reach and success.

Resilience in Tough Times
In the world of real estate, challenges and setbacks are inevitable. Gratitude can help weather these storms. When you've built strong relationships based on trust and appreciation, your partners and clients are likely to stand by your side during difficult times.

Conclusion
At Transworld Commercial Real Estate, we're committed to embodying the spirit of thankfulness in every aspect of our work. We've seen firsthand the transformational effect it has on our relationships, and we invite you to join us on this journey of building more robust, more meaningful business connections through the power of thankfulness. Thank you for being part of our journey.
Contact An Expert Commercial Broker Today!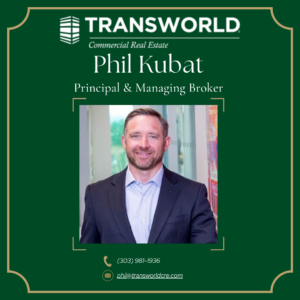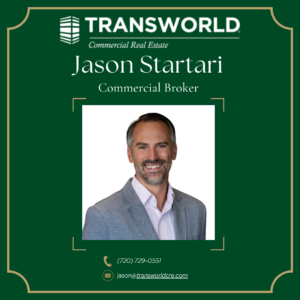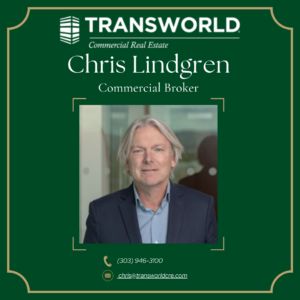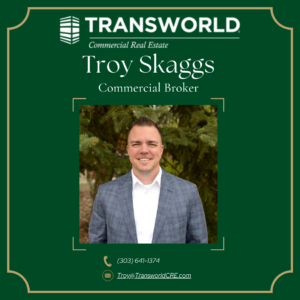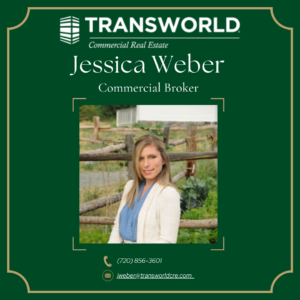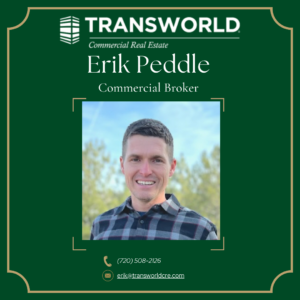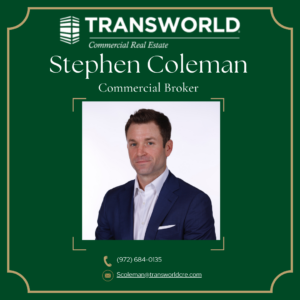 Transworld Commercial Real Estate provides national brokerage services to help clients purchase buildings, lease spaces, cash out commercial investments, conduct sale leasebacks, and assist with tenant advocacy services. View our current public Properties for Sale or lease. For more information on buying, selling, or leasing commercial real estate, contact either of the brokers involved in the transactions listed above. 
Transworld Commercial Real Estate (TCRE) provides holistic services for commercial real estate acquisitions & dispositions. Phil Kubat leads TCRE as Principal & Managing Broker, bringing with him more than 15 years of industry expertise in commercial real estate in Colorado and Nationally. Transworld CRE was established as a partnership between Phil and Jessica & Al Fialkovich, the Co-Founders of Transworld Business Advisors and experts in founding, building, and selling small businesses, allowing them to bring a truly holistic approach to their client services. This partnership focuses on providing a one stop shop for client needs including strategic representation for the lease, purchase, or sale of commercial real estate space as well as business exit and acquisition advisory services.