A commercial investment can be a great opportunity to add additional income to your portfolio.
Commercial property value doesn't depreciate like stock market investments can and in commercial real estate markets like Colorado, the value of commercial real estate is increasing at record rates. Commercial property often offers a better rate of return than residential property investments. However, with any investment opportunity, doing your research beforehand is wise. This article explain further how to evaluate a commercial investment.

What is Property Investment Brokerage?
Property investment brokerage is the act of investing in commercial property with the intention of gaining a return on that investment through leasing or renting the property back to professionals in need of that commercial space. These services are usually provided by a commercial brokerage firm, like the specialists at Transworld Commercial Real Estate.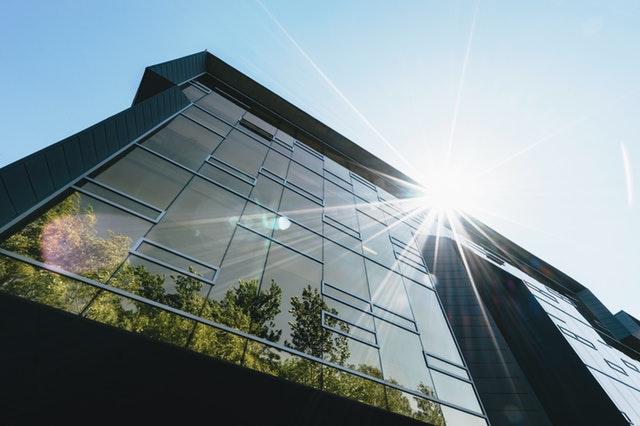 Similar Property Comparison
One place to start especially when comparing like property investments in the same class (i.e. office building to office building) are their location and their size. This information will provide a baseline of apples to apples data that can help you determine which is a better opportunity.

Once you move beyond the same class type, the investment options can become a little murky. This is where using key metrics can help you identify where the better commercial rental property lies. The following metrics will help you reduce each commercial building to a few key numbers for better comparison.

Net Operating Income
The net operating income or NOI of a property is the value an investor is left with once operating expenses are accounted for within the revenue. To determine the NOI of a property add all sources of revenue (rent, leases, parking) then subtract all expenses (utilities, maintenance, taxes, but not mortgage) from that number. A property with a high NOI is the better investment. A property that shows a negative NOI is not a good opportunity and has an unsustainable business model.

Net Operating Income = Revenue – Operating Expenses

Capitalization Rate
A CAP Rate or Capitalization Rate only applies to the first year of ownership and evaluates the return to an investor if they paid for the building out right. Once the property has been purchased the property value must be determined by an appraiser, since this metric is based on the sales price in a given year. The CAP rate helps provide an estimate for the return you will receive on your property.

Capitalization Rate = Net Operating Income / Sales Price

Cash-on-Cash Return
The cash-on-cash metric outlines how quickly you can replace the capital originally spent on the property. A building with a 50% rate translates to making back your capital investment in 2 years. To calculate the cash-on-cash return of a property you can divide the net operating income by the total cash investment.

Cash-on-Cash Return = Net Operating Income / Total Cash Investment

So why do we calculate cash-on-cash return? This metric will show how well the commercial investment performs and whether this opportunity would make a good long-term investment. The best cash-on-cash rate is somewhat contested. While some professionals believe a rate between 8-12% is optimal, others won't even invest in a property until the rate reaches 20% or more.

Ultimately, this metric will depend on how risk averse you are, any loans that are taken out, and how the investment fits into your greater portfolio. Fortunately, when working with a commercial investment brokerage firm this decision will be part of the investment advisory services package, so there will be a professional broker helping you compare the investment options at hand.

How Do You Find Commercial Investments in Colorado?
The best way to find a commercial building for sale in Colorado is to work with a buyer representative. A buyer representative is a commercial broker that works on behalf of the buyer of a property and helps advocate for their needs during the process. And there are two great benefits to working with a buyer rep. First, you gain access to their deal flow. They are going to have access to properties that are not yet listed on the open market, or they may be acquainted with owners preparing to sell soon.

Second, buyer agent services are complementary to the investor. The seller of the property pays the representative's commission fee. So there is no reason not to work with a buyer agent, as there is very limited risk.

If you still have questions about if commercial real estate is a good investment, there are a number of professionals you can work with including a real estate attorney, a commercial mortgage broker, and of course a commercial broker. If you're ready to start the search today for investment properties in Denver, give Transworld Commercial Real Estate a call at 720-574-2953 or visit transworldcre.com for more information.

Rachael Holstein is the Marketing Manager for Transworld Commercial Real Estate, a full service commercial real estate firm in Denver, Colorado. Her work experience has been largely focused on business development and marketing in business brokerage, finance, architecture, property management, and information technology. A long time resident of Cleveland, Ohio, she attained her undergrad from John Carroll University and her Master's Degree from Cleveland State University. In 2013, she relocated to Denver with her husband, Joe, and her furry companions to explore the mile high lifestyle! Visit transworldcre.com for more information.