The Commercial Minute Blog – June 28, 2023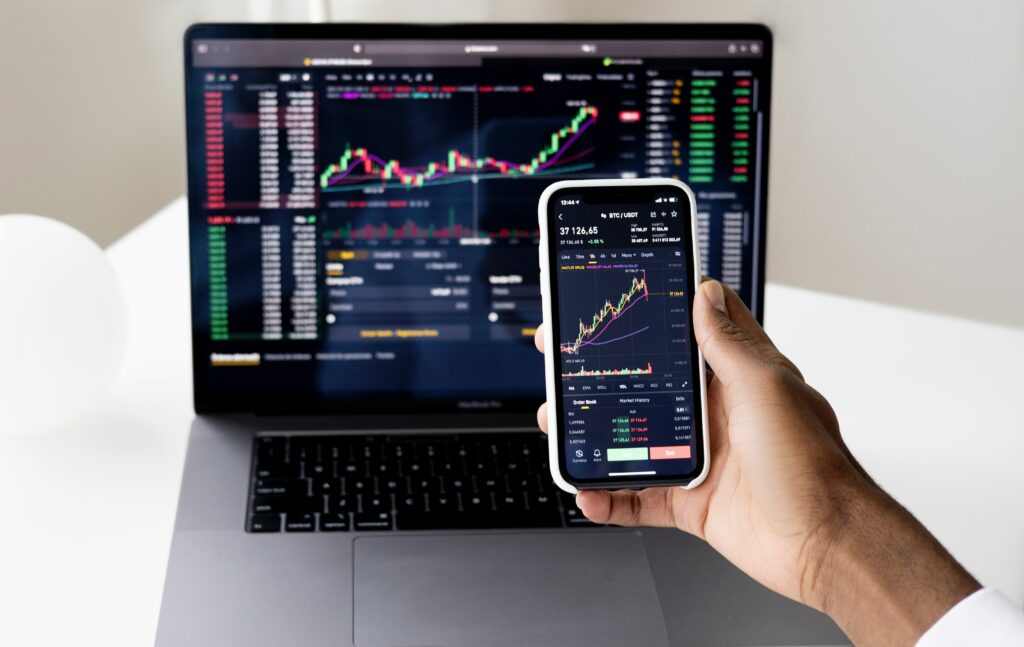 Financing your commercial real estate investments can feel like a complex puzzle waiting to be solved. In this informative guide, we will walk you through the key steps and strategies to help you navigate the financial landscape with confidence.
Discover valuable insights on financing options, negotiation tactics, and how Transworld Commercial Real Estate can assist you in achieving your investment goals. Let's dive in!
Understanding Financing Options
It doesn't have to be complicated when looking for financing options when purchasing commercial real estate. There are a few different ways to finance your purchase, and you can choose the one that best fits your needs.
One popular option is taking out a conventional loan. This type of loan usually requires higher credit scores and larger down payments but may offer lower interest rates in the long term. Another option is an SBA loan from the Small Business Administration which offers more flexible terms than conventional loans, such as longer repayment periods and lower down payments. Or you could take advantage of seller financing if it's available, allowing you to make smaller monthly payments over time rather than having a large lump sum due at closing.
Whatever route you decide, make sure you research so you can feel confident in your decision. Commercial real estate can be an incredibly lucrative with the right financing option.
The Art of Negotiation
Negotiating the financial aspects of a commercial real estate purchase can seem intimidating, but it doesn't have to be. With the right knowledge and strategy, you can maximize your profits and find a deal that works for both parties.
The key is to stay organized, remain patient, and understand your negotiation options. By researching market conditions, studying comparable sales data, and exploring financing alternatives you will have an advantage when negotiating with the seller.
Additionally, consider hiring a professional negotiator to help you get the best possible outcome from the deal. With dedicated research and preparation there's no limit to the success you can experience during your next commercial real estate transaction.
Partnering with Transworld Commercial Real Estate
When it comes to commercial real estate financing, Transworld Commercial Real Estate is a trusted ally. Discover how their experienced team can assist you throughout the financing journey.
From connecting you with reputable lenders to leveraging their industry expertise, Transworld is committed to helping you achieve your investment objectives.
Essential Financing Considerations
When financing your commercial real estate purchase, loan-to-value (LTV) ratios, debt service coverage ratios (DSCRs), and prepayment penalties are key factors. LTV ratios compare the amount of a loan to the value of the property it is being used to purchase.
DSCRs measure the ability of an income producing property to generate enough cash flow to cover its own operating expenses and any loan payments that are due. Finally, prepayment penalties are fees assessed against borrowers who pay off their loans earlier than agreed upon in order to discourage early repayment.
Knowing these factors can give you more bargaining power when negotiating terms with lenders and help you get the best deal for your investment! Plus, understanding them will make sure you don't get in over your head and find yourself underwater when financing your commercial real estate purchase.
So remember, LTVs, DSCRs, and prepayment penalties are key to a successful investment!
Enhancing Your Financial Profile
Building a strong financial profile is essential when it comes to financing commercial real estate. Not only does a strong financial profile increase your chances of getting approved, but lenders will also be more likely to offer better terms and lower rates.
Establishing a good credit score, maintaining adequate cash flow and reserves, and demonstrating your ability to pay off debt can help you get the most favorable loan structures for your project. It may take some work to reach these goals — but in the end, it'll all be worth it! So if you're looking to finance a commercial real estate project, start by making sure your financial profile is in tip-top shape!
That way, you'll have an edge when trying to secure financing from potential lenders.
The Closing Process
When it comes to purchasing commercial real estate, understanding the closing process is key. This means understanding all of the steps involved and being aware of any potential obstacles or snags you may face along the way.
It is essential for buyers to be proactive in their research and planning, as a failure to properly understand this process can lead to costly mistakes later on. However, navigating the ins and outs of purchasing commercial property doesn't have to be stressful – with proper knowledge, buyers can make sure they're getting the most out of their purchase.
So take some time to do your research today – after all, it's never too early (or late) to start learning!
Conclusion
The financing of a commercial real estate investment is one of the most important steps to getting the funding that you need for your project. Taking the time to understand your options, negotiating every detail, and considering what lenders look at when examining loan applications can help ensure that your process is successful.
By partnering with Transworld Commercial Real Estate, you are giving yourself an advantage in obtaining the financing needed for any type of commercial real estate venture. Our team of brokers provides our clients with the knowledge they need to put together tangible financial profiles that enhance their chances with securing a loan.
We have also detailed some of the essential considerations you should take into account when contemplating an application. As you move forward through the closing process remember to choose an agent or broker who has your best interests in mind – we fit the bill!
Contact one of our commercial real estate brokers today and get ready to finance your commercial real estate investments like a pro!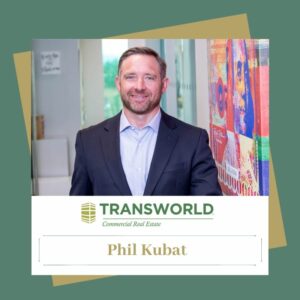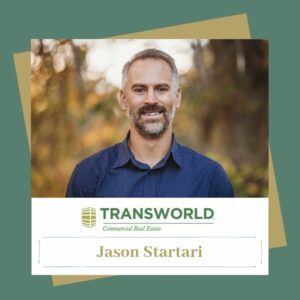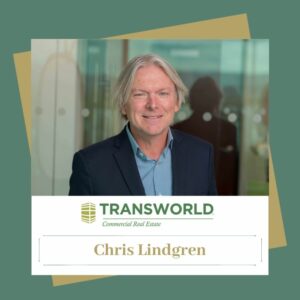 Transworld Commercial Real Estate provides national brokerage services to help clients purchase buildings, lease spaces, cash out commercial investments, conduct sale leasebacks, and assist with tenant advocacy services. View our current public Properties for Sale or lease. For more information on buying, selling, or leasing commercial real estate, contact either of the brokers involved in the transactions listed above. 
Transworld Commercial Real Estate (TCRE) provides holistic services for commercial real estate acquisitions & dispositions. Phil Kubat leads TCRE as Principal & Managing Broker, bringing with him more than 15 years of industry expertise in commercial real estate in Colorado and Nationally. Transworld CRE was established as a partnership between Phil and Jessica & Al Fialkovich, the Co-Founders of Transworld Business Advisors and experts in founding, building, and selling small businesses, allowing them to bring a truly holistic approach to their client services. This partnership focuses on providing a one stop shop for client needs including strategic representation for the lease, purchase, or sale of commercial real estate space as well as business exit and acquisition advisory services.