The Commercial Minute Blog – June 22, 2023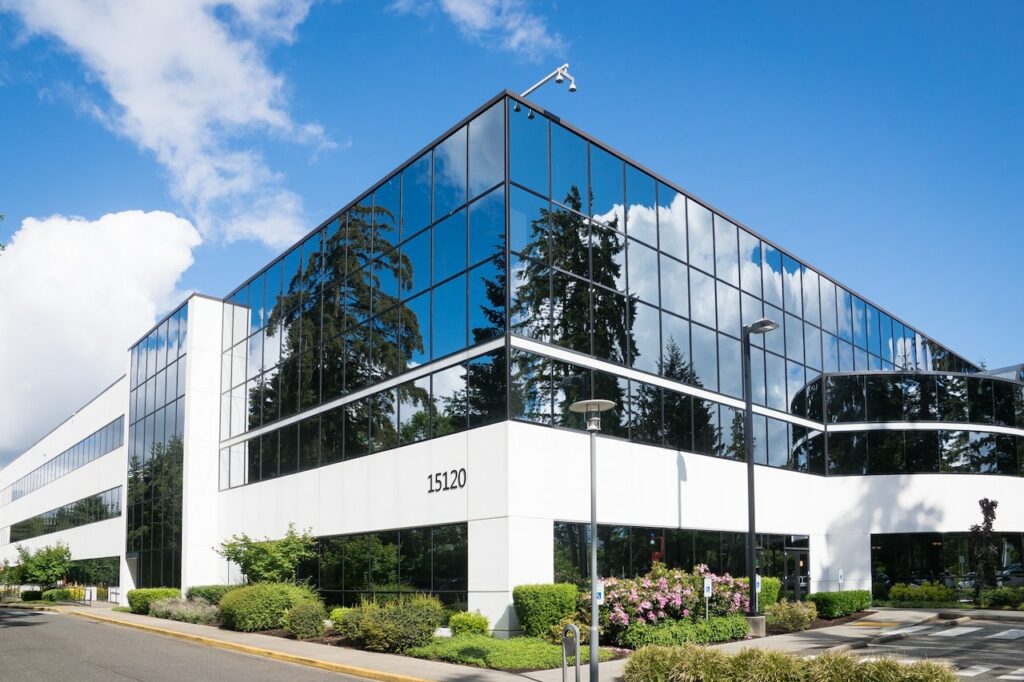 Welcome to the exciting world of commercial real estate! Whether you're a seasoned entrepreneur or a budding business owner, understanding the ins and outs of this lucrative sector can open doors to unparalleled opportunities.
Real estate is not only limited to buying and selling residential properties. In fact, there's a thriving industry that deals with commercial real estate, which has become increasingly popular among investors, entrepreneurs, and business owners.
However, not everyone is aware of what commercial real estate entails. In this blog post, we'll dive into the basics of commercial real estate, its various types, and why it's a great investment opportunity.
Let's Define Commercial Real Estate
First and foremost, let's define commercial real estate. It's a type of real estate that's used for commercial purposes, which can include office buildings, retail stores, warehouses, industrial buildings, and many more. It's an umbrella term that encompasses all types of real estate properties used mainly for generating income. In simpler terms, commercial properties are bought and sold mainly for business purposes rather than for personal use.
Types of Commercial Real Estate
Now that we have a basic understanding of what commercial real estate means, let's take a closer look at the different types of commercial properties.
Retail:

This type of commercial property includes shopping centers, malls, and single-use retail stores.

Office:

Office spaces are used mainly by companies, government agencies, and non-profit organizations.

Industrial:

Industrial commercial real estate includes properties like warehouses, factories, and research facilities.

Multi-family:

Multi-family commercial properties include apartment buildings or any building designed to house more than one family.
Why is Commercial Real Estate a Great Investment Opportunity?
Investing in commercial real estate can provide a number of benefits, including a steady cash flow, tax benefits, and a hedge against inflation. Commercial properties tend to generate higher income compared to residential properties since businesses are willing to pay more for the right location and amenities. In addition, commercial tenants usually sign longer leases, which provides stability and consistent income for the property owner. Moreover, commercial real estate provides investors with a hedge against inflation, meaning that rental income tends to increase as the cost of living goes up.
Commercial Real Estate vs. Residential Real Estate
One of the major differences between commercial and residential real estate is that commercial properties are designed for business purposes, while residential properties are meant for personal use. This means that commercial properties require more management and maintenance compared to residential properties. However, commercial real estate tends to have more long-term tenants, which reduces the owner's vacancy rate and provides financial stability.
Conclusion
With the array of attractive investment options available in the commercial real estate industry, there has never been a better time to invest. 
Commercial real estate offers a range of benefits to investors, including potential tax advantages and less competition than other asset classes. Understanding commercial real estate is the key to planning strategies for a successful real estate portfolio. 
Whether you are just starting out as an investor or adding to your existing investments, consider all the options that commercial real estate can offer. Whether it be office spaces, professional centers, retail storefronts, industrial parks or multi-family housing developments – there is such a variety of opportunities available for any investor looking for something unique. 
If you are ready to pursue investing in commercial real estate, contact one of our commercial real estate brokers today! They can answer any questions you may have and help you take advantage of this great opportunity.


If you're looking for a commercial property to rent or lease, Transworld Commercial Real Estate's Commercial Tenant Representative service is a no-brainer. With their expertise, negotiating skills, and personalized service, they will help you find the perfect property for your business. Contact them today to get started!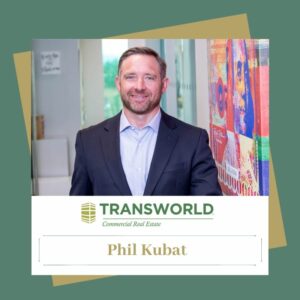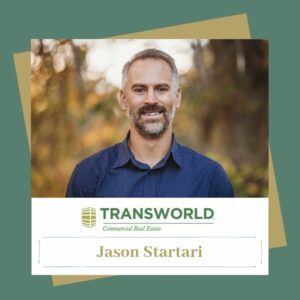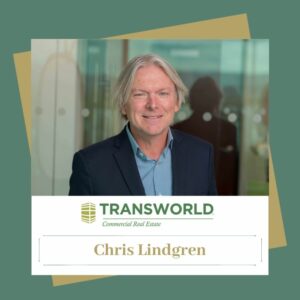 Transworld Commercial Real Estate provides national brokerage services to help clients purchase buildings, lease spaces, cash out commercial investments, conduct sale leasebacks, and assist with tenant advocacy services. View our current public Properties for Sale or lease. For more information on buying, selling, or leasing commercial real estate, contact either of the brokers involved in the transactions listed above. 
Transworld Commercial Real Estate (TCRE) provides holistic services for commercial real estate acquisitions & dispositions. Phil Kubat leads TCRE as Principal & Managing Broker, bringing with him more than 15 years of industry expertise in commercial real estate in Colorado and Nationally. Transworld CRE was established as a partnership between Phil and Jessica & Al Fialkovich, the Co-Founders of Transworld Business Advisors and experts in founding, building, and selling small businesses, allowing them to bring a truly holistic approach to their client services. This partnership focuses on providing a one stop shop for client needs including strategic representation for the lease, purchase, or sale of commercial real estate space as well as business exit and acquisition advisory services.