The Commercial Minute Blog – Aug 18, 2023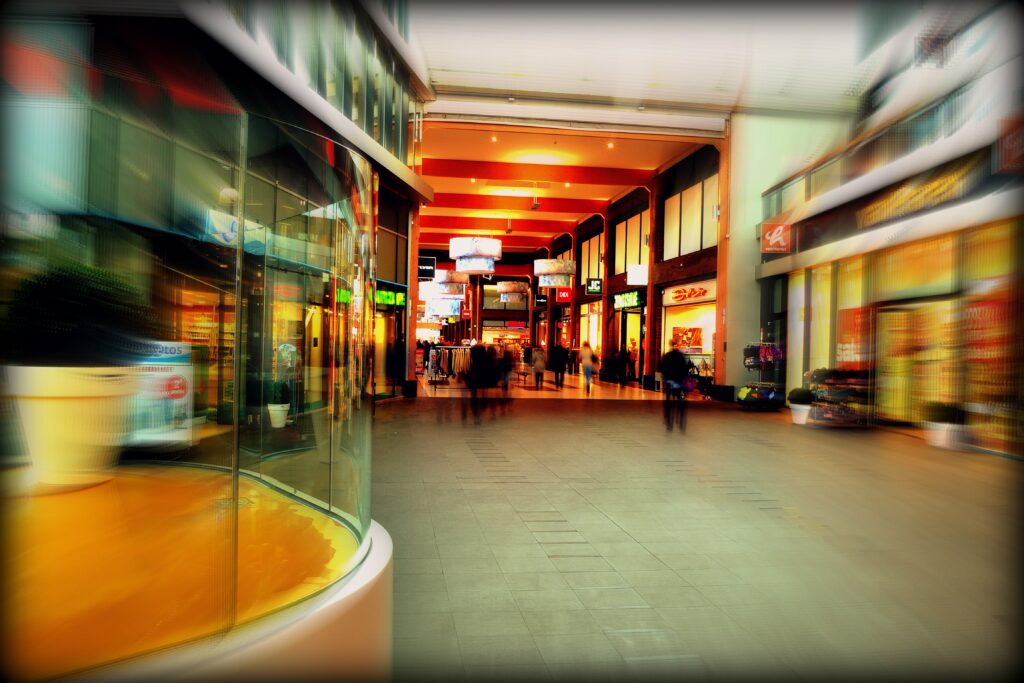 As industries evolve, technology advances, and consumer habits shift, the CRE landscape continually transforms. 2023 has proven to be no exception. As we venture deeper into the year, several pivotal trends are emerging, shaping the direction of the industry. 
Let's dive into these trends and help investors, brokers, and stakeholders navigate the commercial real estate terrain of 2023.
Sustainability Takes Center Stage
Eco-consciousness is not a new theme, but in 2023, it's become paramount. Commercial properties with green certifications, energy-efficient features, and sustainable materials are increasingly in demand. Investors and tenants recognize these properties' long-term cost savings and environmental benefits.
Rise of Flexible Workspaces
The pandemic highlighted the need for adaptability. In 2023, flexible workspaces will dominate the CRE scene, including co-working spots and hybrid office solutions. These spaces cater to the changing nature of work, offering businesses scalability and agility.
E-Commerce Continues to Shape Retail Spaces
E-commerce is going strong. As a result, the need for experiential retail spaces, pick-up points, and efficient distribution centers is on the rise. Traditional retail spaces are transforming, focusing more on creating memorable in-person experiences.
Urbanization and Secondary Markets
While major metropolises remain critical players in CRE, there's a noticeable shift towards secondary and tertiary markets. As remote work becomes the norm for many, smaller cities and suburbs with quality amenities are seeing increased commercial investment.
Health and Well-being Amenities
Post-pandemic, health and well-being are top priorities. Commercial spaces, particularly offices, and multi-use complexes, integrate health-focused features, from advanced air filtration systems to wellness centers.
Adaptive Reuse Projects Gain Traction
Repurposing old buildings for new commercial uses isn't just sustainable—it's also economically savvy. 2023 sees a surge in these projects, breathing new life into historic structures and optimizing urban space usage.
Infrastructure and Transit-Oriented Developments
With governments investing heavily in infrastructure, properties near major transit hubs are becoming hot commodities. These transit-oriented developments facilitate connectivity and boost property values.
Conclusion
2023's commercial real estate landscape is characterized by adaptability, sustainability, and technological integration. By understanding and leveraging these trends, stakeholders can make informed decisions, ensuring long-term success in an ever-evolving sector.
Expert guidance is crucial if you're looking to invest, lease, or sell in the ever-evolving commercial real estate market of 2023. 
At Transworld Commercial Real Estate, our brokers are at the forefront of industry trends, equipped to offer insights and strategies tailored to your needs. Don't navigate this complex landscape alone. Contact a trusted broker at Transworld Commercial Real Estate today and let us help you make the most of your commercial real estate journey.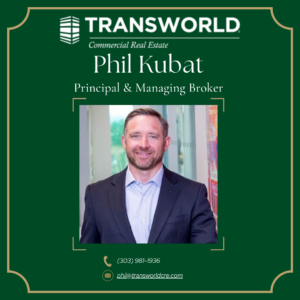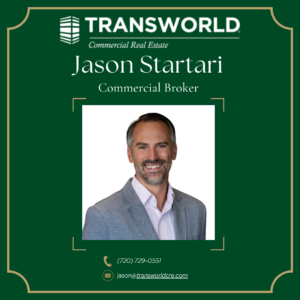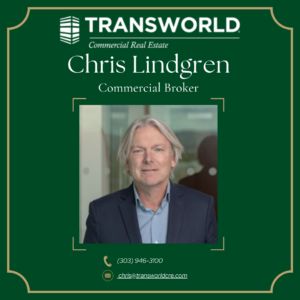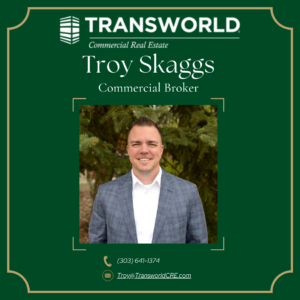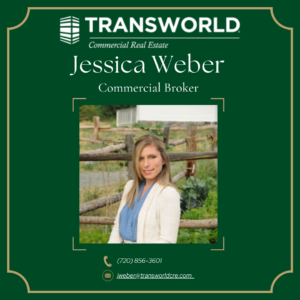 Transworld Commercial Real Estate provides national brokerage services to help clients purchase buildings, lease spaces, cash out commercial investments, conduct sale leasebacks, and assist with tenant advocacy services. View our current public Properties for Sale or lease. For more information on buying, selling, or leasing commercial real estate, contact either of the brokers involved in the transactions listed above. 
Transworld Commercial Real Estate (TCRE) provides holistic services for commercial real estate acquisitions & dispositions. Phil Kubat leads TCRE as Principal & Managing Broker, bringing with him more than 15 years of industry expertise in commercial real estate in Colorado and Nationally. Transworld CRE was established as a partnership between Phil and Jessica & Al Fialkovich, the Co-Founders of Transworld Business Advisors and experts in founding, building, and selling small businesses, allowing them to bring a truly holistic approach to their client services. This partnership focuses on providing a one stop shop for client needs including strategic representation for the lease, purchase, or sale of commercial real estate space as well as business exit and acquisition advisory services.