Transworld Business Advisors Buys New Office Building in DTC
Denver, CO, United States (April 21, 2021) – Transworld Commercial Real Estate (Transworld), a leading commercial real estate firm in the state of Colorado, is pleased to announce that Transworld Investments, LLC has purchased commercial office space at 5261 S Quebec St, Greenwood Village, CO from Haveto LLC. Transworld Investments purchased the building for $1,125,000 and will lease the 5,058 SF space to Transworld Business Advisors of Colorado and Transworld Commercial Real Estate.
Jessica and Al Fialkovich, owners of Transworld Business Advisors of Colorado have extensive experience founding, building, and selling small businesses. Their focused commitment to serving Colorado business owners and buyers has made Transworld the #1 business brokerage firm in the state, and the fastest growing business brokerage office in the country. They serve more clients, close more deals, and start more businesses in the Colorado community that all of their competitors combined. Most recently, they purchased another branch in Texas (Dallas Downtown), and there are talks of expanding to other emerging markets. In addition to the rapid growth of their Business Advisors, the package deal of Business Advisors and focused Commercial Real Estate Brokers all under one roof is a much-needed in today's market.

The new space not only accommodates their rapid company growth, but also a way to provide a better work environment for our employees. One of the biggest reasons to purchase this property is that it borders Running Fox Trail, which is a 7.7-acre open space. It is one of the scenic trail legs of Greenwood Village's trail system. Team members can enjoy the picturesque paths lined with a variety of natural flora and wildlife. This will be great for walk-and-talk meetings and lunch al fresco. The official move is expected to take place in mid-June after some interior renovations are completed.

Phil Kubat, Principal and Managing Broker for Transworld Commercial Real Estate, represented the buyer, Transworld Investments LLC. Transworld Commercial Real Estate provides national brokerage services to help clients purchase buildings, lease spaces, cash out commercial investments, conduct sale leasebacks and assist with tenant advocacy services.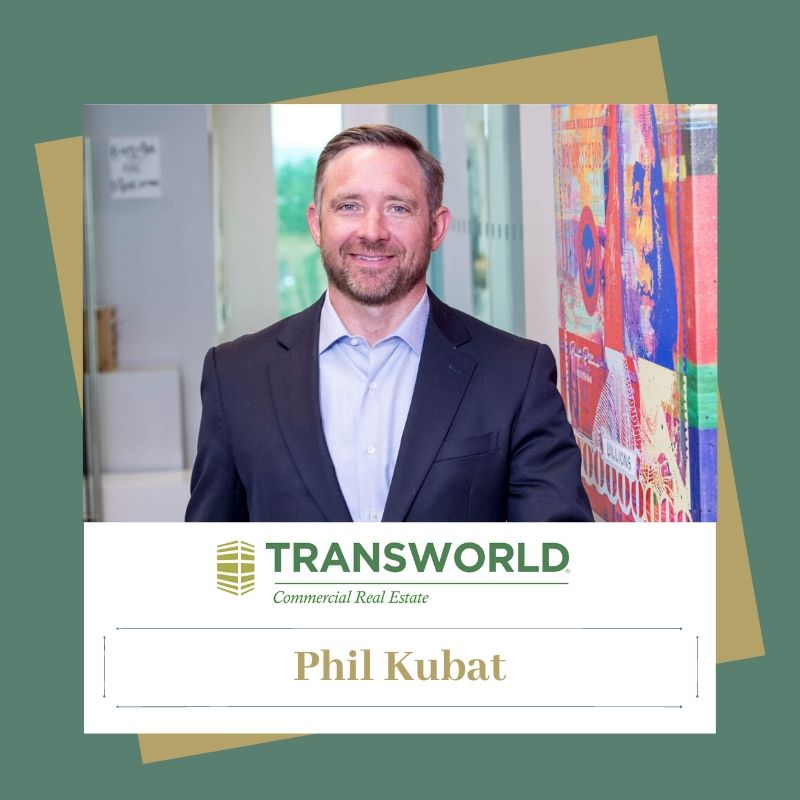 For more information on buying or leasing office space, contact Phil Kubat at (720) 909-8557, phil@transworldcre.com.
---
Transworld Commercial Real Estate (TCRE) provides holistic services for commercial real estate acquisitions & dispositions. Phil Kubat leads TCRE as Principal & Managing Broker, bringing with him more than 15 years of industry expertise in commercial real estate in Colorado. Transworld CRE was established as a partnership between Phil and Jessica & Al Fialkovich, the Co-Founders of Transworld Business Advisors of Colorado and experts in founding, building, and selling small businesses, allowing them to bring a truly holistic approach to their client services. This partnership focuses on providing a one-stop-shop for client needs including strategic representation for the lease, purchase, or sale of commercial real estate space as well as business exit and acquisition advisory services.