The Commercial Minute Blog – Sept. 7, 2023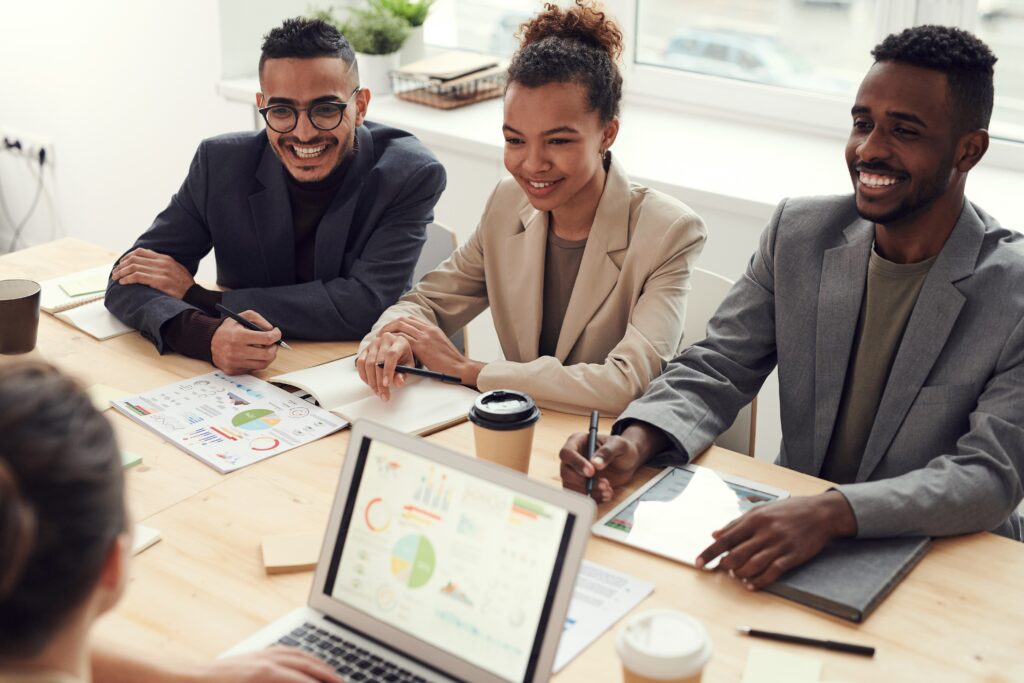 Navigating the intricate landscape of commercial real estate leases can be challenging. Whether you're scouting for your business's first space or renewing an existing lease, each transaction demands precision and expertise. 
That's where a tenant representative becomes your greatest ally. Here's a step-by-step guide to the leasing process, emphasizing the benefits of having one of our tenant representatives by your side:
Your Business, Our Priority First, our tenant reps immerse themselves in your business objectives. We identify properties that resonate with your goals, considering location, potential growth, and market trends.


Starting Conversations Upon shortlisting properties, we initiate discussions with landlords. Our reps have extensive market knowledge, providing insight into property potentials and lease terms.


Drafting the LOI with Expertise: Our experts craft the Letter of Intent (LOI), laying a solid foundation for the lease. This step signifies genuine interest and readiness for further negotiations.


Unbiased Due Diligence We meticulously verify property details and ascertain any legal encumbrances. Our tenant representatives offer impartial advice, ensuring you make informed decisions.


Detail-Oriented Lease Drafting Our tenant reps collaborate with landlords to draft a lease agreement detailing every aspect, from rent rates to maintenance obligations.


Power-Packed Negotiations Leveraging our extensive experience and strong landlord relationships, we ensure negotiations lean in your favor. Our tenant reps' proficiency in securing advantageous conditions can't be overstated.


Ensuring Property Readiness Before the lease commences, a final check provides that the space is in the condition agreed upon. This ensures a smooth transition for your business.


Closing with Confidence

Once all terms are agreed upon, both parties proceed to sign. Our tenant reps will oversee the transition, addressing all post-closing requirements.
Why Partner with Our Tenant Representatives?
Cost-effective: Our commission fees come from the landlord. This means our expertise and guidance come at no extra cost to you.


No Conflicts: Advocating exclusively for you, we present all suitable commercial spaces, irrespective of the listing source. Unbiased advice is our promise.


Optimized Negotiations: We create a competitive landscape by presenting multiple property options. This allows for cost comparisons and pushes for the best possible deal with landlords.


Positive Landlord Relations: Acting as the bridge between you and the landlord, our reps ensure smooth interactions. Our track record shows landlords appreciate the negotiation process, leading to a harmonious landlord-tenant relationship.


Standing Tall in a Competitive Market

: Our services help you shine in a bustling marketplace. We prepare a tenant package showcasing you as an exemplary tenant, ensuring landlords prioritize you over other interested parties.
Ready to redefine your commercial leasing experience? Engage with our tenant representatives today and unlock unparalleled advantages.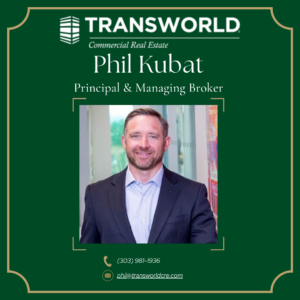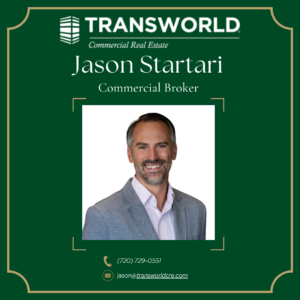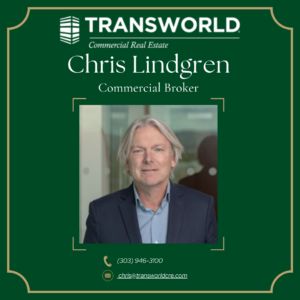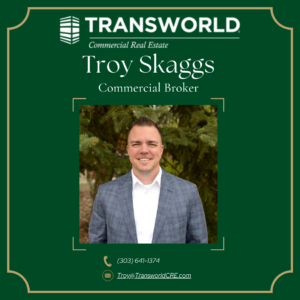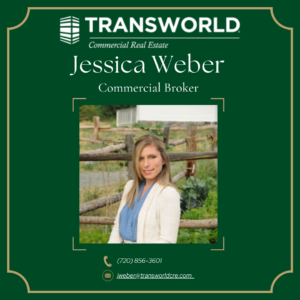 Transworld Commercial Real Estate provides national brokerage services to help clients purchase buildings, lease spaces, cash out commercial investments, conduct sale leasebacks, and assist with tenant advocacy services. View our current public Properties for Sale or lease. For more information on buying, selling, or leasing commercial real estate, contact either of the brokers involved in the transactions listed above. 
Transworld Commercial Real Estate (TCRE) provides holistic services for commercial real estate acquisitions & dispositions. Phil Kubat leads TCRE as Principal & Managing Broker, bringing with him more than 15 years of industry expertise in commercial real estate in Colorado and Nationally. Transworld CRE was established as a partnership between Phil and Jessica & Al Fialkovich, the Co-Founders of Transworld Business Advisors and experts in founding, building, and selling small businesses, allowing them to bring a truly holistic approach to their client services. This partnership focuses on providing a one stop shop for client needs including strategic representation for the lease, purchase, or sale of commercial real estate space as well as business exit and acquisition advisory services.