The Commercial Minute Blog – Oct. 16, 2023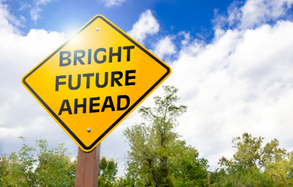 As fall leaves paint the town in hues of amber and gold, it brings forth an emblematic reminder – that change is the only constant. This sentiment rings particularly true in the world of commercial real estate. With cities expanding and businesses continually evolving, planning for the future has never been more critical.
The Rhythms of Real Estate Reflection
Before one looks ahead, it's paramount to understand the past. In commercial real estate, reflection means:
Assessing Past Projects: What developments were successful? Which locations garnered the most interest? What design aspects were most appreciated by businesses?
Tenant Feedback: For existing properties, what have been the pain points for tenants? What amenities or features have received praise?
Economic Trends: How did market fluctuations affect occupancy rates, rental prices, or property values?
Future-Proofing in Commercial Real Estate
With insights gathered, it's time to strategize for what lies ahead.
Embracing Sustainability: Eco-friendly buildings aren't just a trend; they're the future. Investing in green technologies and sustainable construction materials can set properties apart.
Anticipating Business Needs: With remote work becoming commonplace, businesses may look for versatile spaces — a blend of the traditional office and collaborative spaces.
Diversification: Instead of solely focusing on office spaces, there's a rising interest in mixed-use properties combining retail, office, and even residential areas.
Transworld's Vision for Tomorrow's Commercial Spaces
At Transworld Commercial Real Estate, we've always believed in looking beyond the horizon. Our team not only tracks the latest trends but actively collaborates with urban planners, architects, and businesses to understand the future dynamics of commercial spaces.
Let's Shape Tomorrow, Together
Commercial real estate is more than just brick and mortar; it's about creating spaces where businesses thrive and communities flourish. 
Suppose you're considering investing in commercial real estate or looking for the perfect space for your evolving business needs. In that case, Transworld Commercial Real Estate is here to guide and advise.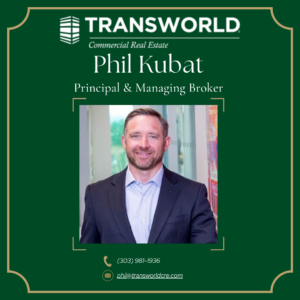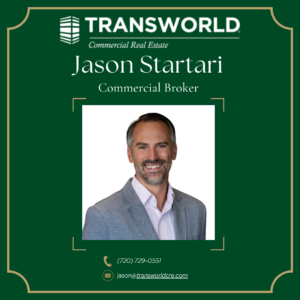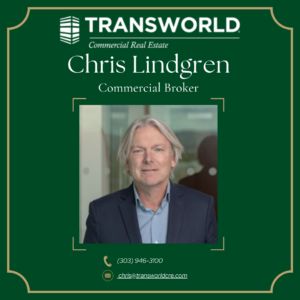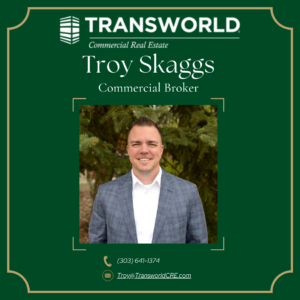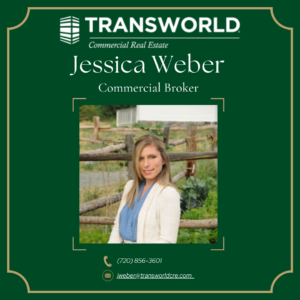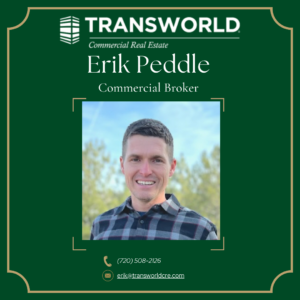 Transworld Commercial Real Estate provides national brokerage services to help clients purchase buildings, lease spaces, cash out commercial investments, conduct sale leasebacks, and assist with tenant advocacy services. View our current public Properties for Sale or lease. For more information on buying, selling, or leasing commercial real estate, contact either of the brokers involved in the transactions listed above. 
Transworld Commercial Real Estate (TCRE) provides holistic services for commercial real estate acquisitions & dispositions. Phil Kubat leads TCRE as Principal & Managing Broker, bringing with him more than 15 years of industry expertise in commercial real estate in Colorado and Nationally. Transworld CRE was established as a partnership between Phil and Jessica & Al Fialkovich, the Co-Founders of Transworld Business Advisors and experts in founding, building, and selling small businesses, allowing them to bring a truly holistic approach to their client services. This partnership focuses on providing a one stop shop for client needs including strategic representation for the lease, purchase, or sale of commercial real estate space as well as business exit and acquisition advisory services.