The Commercial Minute Blog – Oct. 23, 2023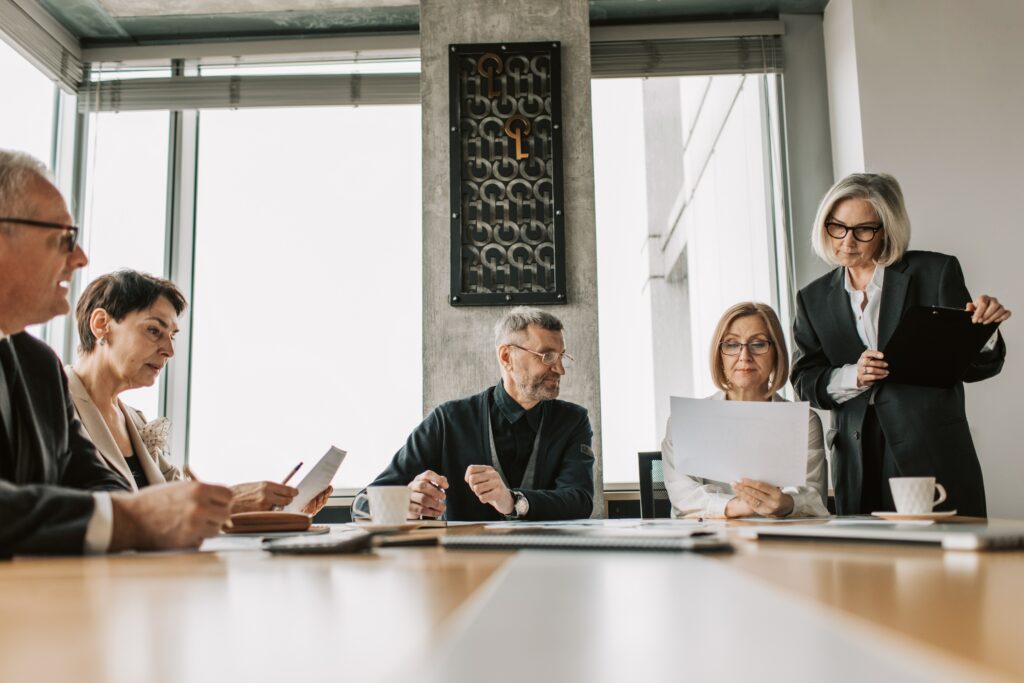 In the dynamic world of commercial real estate, sellers seek efficient, effective, and expedient results when listing their properties. With Transworld Commercial Real Estate, sellers can experience professionalism, ensuring their commercial assets receive the attention, expertise, and exposure they deserve.
In this blog, we'll discuss the invaluable service of seller representation and the unmatched benefits of partnering with Transworld Commercial Real Estate.
What Exactly is a Seller's Agent?
The relationship between the seller and agent is at the heart of a successful commercial real estate transaction. A seller's agent, also known as a listing agent, is dedicated to representing the best interests of the building owner during the entire sale process. Principles of good faith, loyalty, and fidelity fortify this commitment. This professional bond is initiated through a listing agreement detailing the responsibilities and objectives of the partnership.
Why Choose Transworld Commercial Real Estate?
Choosing to list with Transworld Commercial Real Estate is not just a business decision; it's an investment in a streamlined, professional, and lucrative sale process. Here's why:
Research and Valuation

: Our extensive market knowledge and proprietary tools mean that your commercial listing will be priced to attract the right buyer at the right price. The Broker Price Opinion (BPO) ensures that your property's value aligns with current market conditions.

A Comprehensive Marketing Plan

: In the age of digital exposure, having a strong online and offline presence is paramount. Your property will gain unparalleled visibility with our vast network that spans local, regional, national, and even global markets.

Dedicated Agents Nationwide

: Whether vetting potential buyers, scheduling site tours, or liaising with city departments, our agents are your hands and feet on the ground, ensuring smooth operations at every stage.

Expert Negotiations & Closing

: The actual test of a successful sale lies in the final negotiations. Our agents are trained to highlight the inherent value of your asset, ensuring you get the best possible terms and price.
Our Comprehensive Seller Representation Services Include:
Detailed Market Analysis & Research

Precise Broker Price Opinion

Elegant Professional Brochure Design

Wide-ranging Display Listings on all MLS Services

Efficiently Scheduled & Conducted Site Tours

Comprehensive Buyer Pre-Qualification

Discussion on Trade Areas and Business Terms

Drafting & Negotiation of Purchase Contracts

Thorough Due Diligence & Inspection Scheduling

Timely Earnest Money Delivery

Efficient Management of Key Dates, Vendors, Contractors, Licensing & Permitting

Seamless Transaction Closure with all involved parties


When you choose to sell your commercial real estate asset, you're not just listing a property but also sharing a vision. With Transworld Commercial Real Estate, this vision is amplified, nurtured, and ultimately realized. 
Align your listing with a brand that understands the intricacies of commercial real estate and values your aspirations. Your success is our success; together, we make the perfect team. Contact one of our commercial real estate brokers today!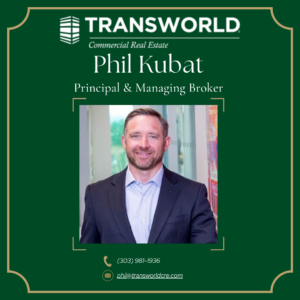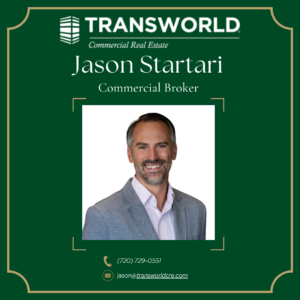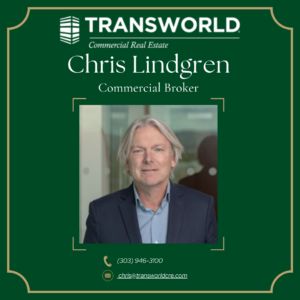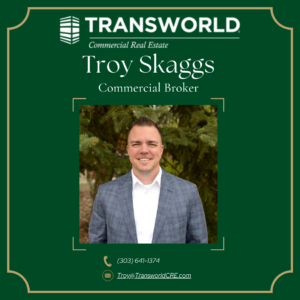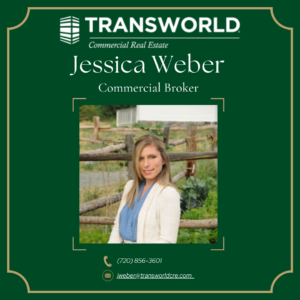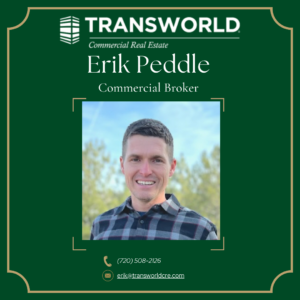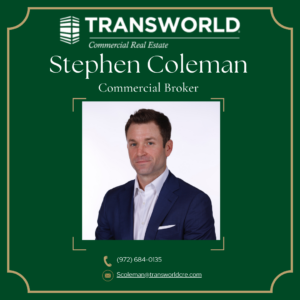 Transworld Commercial Real Estate provides national brokerage services to help clients purchase buildings, lease spaces, cash out commercial investments, conduct sale leasebacks, and assist with tenant advocacy services. View our current public Properties for Sale or lease. For more information on buying, selling, or leasing commercial real estate, contact either of the brokers involved in the transactions listed above. 
Transworld Commercial Real Estate (TCRE) provides holistic services for commercial real estate acquisitions & dispositions. Phil Kubat leads TCRE as Principal & Managing Broker, bringing with him more than 15 years of industry expertise in commercial real estate in Colorado and Nationally. Transworld CRE was established as a partnership between Phil and Jessica & Al Fialkovich, the Co-Founders of Transworld Business Advisors and experts in founding, building, and selling small businesses, allowing them to bring a truly holistic approach to their client services. This partnership focuses on providing a one stop shop for client needs including strategic representation for the lease, purchase, or sale of commercial real estate space as well as business exit and acquisition advisory services.